How 'The Orville' works better than 'Star Trek: Discovery'
How Seth McFarlane's Sci-Fi comedy straddles the fence between comedy and heart
When the newest Star Trek series premiered in the fall, I was genuinely excited. Not because I am a Star Trek fan, but more so because of what a new Star Trek series might mean for America's space program. (The Star Trek franchise has had a long history with the space program, beginning with JFK's speech to put a man on the moon in May of 1961.)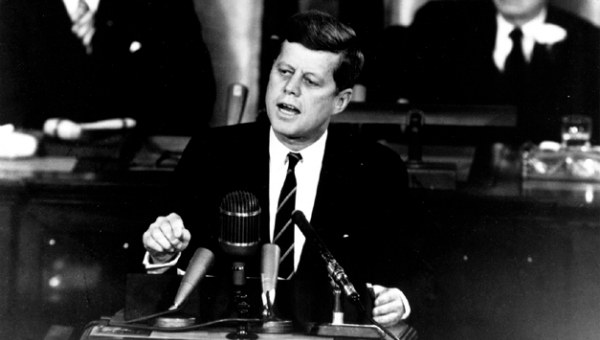 Since the retirement of the space program, it seems we as a country have lost our desire to go to space. There is talk of going to Mars, but that's all it feels like – talk. It is nowhere near as serious as it was in the '60s when the USA was racing the Soviets to put a man in space.
So, I was excited for Star Trek: Discovery.
I hoped it would be the show to move us beyond our petty talk of walls, right and left, of us vs. them, Democrats against Republicans, Trump and his supporters vs. everyone else, etc. Although Star Trek: Discovery had a certifiable breakout star, Sonequa Martin-Green (of The Walking Dead fame), the show overall proved lackluster. It was partly hampered by CBS' decision to put it on a platform for which you had to pay to watch the show. I was curious about it, but not curious enough to pay when there is so much available to watch for free.
Therefore, that left the another TV show with a space setting…
Created and starring Seth MacFarlane, it looked to be a cross between The Family Guy and Star Trek: The Original Series (TOS). Much like Star Trek: Discovery, the first episode of The Orville didn't quite live up to the expectations. However, while Star Trek: Discovery  would charge its viewers to see more than the first episode, The Orville was free; and while Discovery would continue to prove lackluster, The Orville would find its footing.
The Orville was never as funny as The Family Guy, but that's not what Seth McFarlane was going for. He wanted the show to have humor, but he also wanted it to have heart. Seth wanted it to have pathos, and he wanted this show to mean something. Like Star Trek: TOS, the crew is made up of different races and different species. Spock was the half human/half alien hybrid, but on the Orville, there are three fully different alien species who comprise the commanding officers on the bridge.
It is this inclusiveness and this spirit of togetherness that was the heart of all the Star Trek series, and it is also the heart of McFarlane's The Orville. At the end of the day, McFarlane is the anti-Trump, so to speak. Instead of dividing us apart by inflating our differences, McFarlane wants to bring us together by reminding us what makes us all the same; and by reminding us that we are stronger when we look past our differences and work together.
Maybe The Orville won't get us back into space, but maybe it will bring us all closer together, and for the moment, that might be more important.
-Bill Arthur